Murbachs at construction site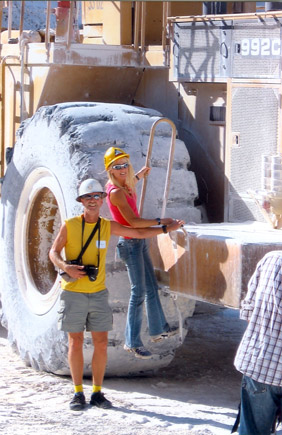 Murbach Geotech provides geotechnical support for all types of land development.
Services include geologic and geotechnical reports for development and third party geotechnical report review for agencies and developers.

Murbach Geotech has a passion for working on redevelopment projects. Murbach Geotech has worked on redeveloping communities from projects including tearing down warehouses to make way for mixed use buildings, creating additions to existing schools or new campuses, affordable housing, and infrastructure projects. Most redevelopment projects start with existing old buildings and infrastructure. Murbach Geotech specializes in innovative approaches to investigate previously built sites. Geologic and geotechnical investigations have included fault investigations inside warehouses prior to demolition to confirm fault locations, incorporating specialized drill rigs to drill exploratory borings inside buildings or tight locations. Prior to field work, Murbach Geotech works with the design team to maximize site exploration results while keeping investigative costs low. Murbach Geotech believes in group thinking.